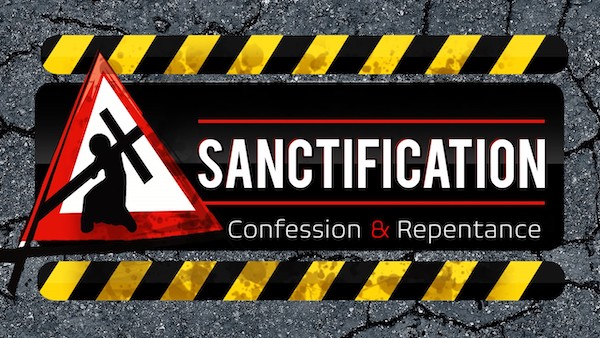 Sanctification (Luke 15)
Sanctification is a religious word that many believers don't understand. It means to be holy or "becoming more holy," but also references the right or proper state of being. This week we gather to discuss how confession and repentance are the disciplines that bring about that right state of being, the disciplines that cause us to become more and more holy.
Digital Sermon Notes
Take notes easier!
Now you can take sermon notes on any Internet-connected device with the points already loaded! If you're a digital note-taker, you won't have to type in the sermon points anymore before actually taking notes. Give it a try at http://outline.cflm.org.
Past Sermons
Watch and listen to teachings
Subscribe to the sermons podcast! This is great for being able to listen to a sermon and pick up where you left off if you can't complete it in one sitting.
If you're looking for a particular sermon series, scroll on down to the Sermon Series section. And just below that you will find our Preachers section.
"FORGIVE One Another" (Colossians 3:11-15) – 6/14/20 Somebody has hurt you. Perhaps more than once. And the brokenness it has created seems impossible to repair. The world around you is…
"LOVE One Another" (6/7/20) John 13:33-35 What can the church do and be in this racially-torn moment? With one eye on today, we also look back to rehear a basic…
Edit Post "ENCOURAGE One Another" (5/24/20) We live in relationship-starved times. If it's not the pandemic, it's the way that technology often robs us of "high-touch" emotional connectedness. The church…
"A MOTHER'S RISE TO FAME" (Judges 4-5) Sometimes you find Mother's Day stories in unexpected places. This one comes from ancient times, during a era of serious conflict, but filled…
JAMES has a strong word to say to the "rich." It's easy to conclude that he's talking to somebody else, but wealth is a relative thing. And you might be…
"QUARRELS & FIGHTS | CAUSES & CURES" (James 4:1-10) "What causes the quarrels and fights among you?" A question for the ages. Cain & Abel, Jacob & Esau, Saul &…
Sermon Series
Browse by series
Preachers
Browse by preacher
You can also browse our sermons by a preacher. Check them out below.